Grantees
Thank you to the following:
Hazel Ruby McQuain Charitable Trust
We were awarded for $10,500 for a Sure Hands Lift to assist in better serving our riders.

Dana & Christopher Reeve Foundation
We were recipients of $6,250 to fund the purchase of a 4×4 wheelbarrow and one treeless saddles for our programming.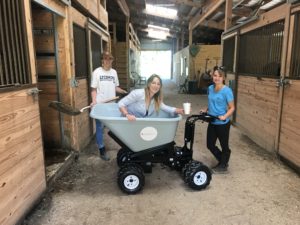 West Virginia University College of Business and Economics
We were awarded $750 to provide therasuit belts for our Universal Exercise Unit!
Robert H. Mollohan Family Charitable Foundation, Inc
We were awarded $4000 towards a mini horse hauling unit for our Minis with Wings program!