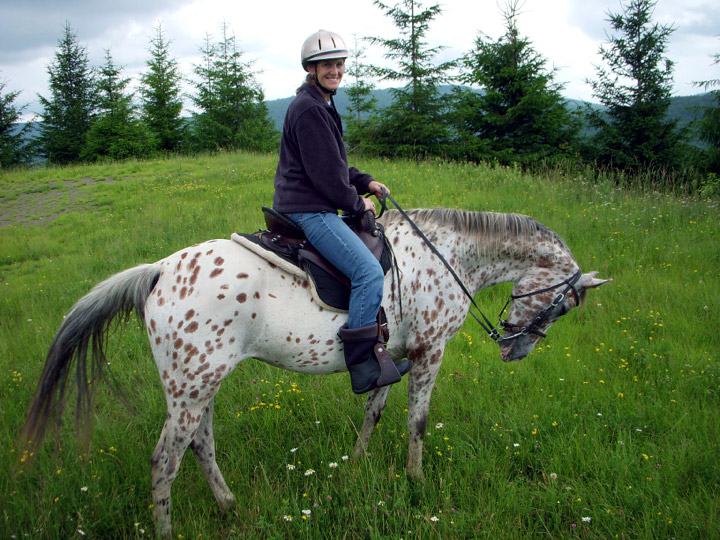 Carol Petitto, Ph.D.
Carol is the executive director and founder of On Eagles' Wings Therapeutic Horsemanship Center. She is a registered level PATH therapeutic riding instructor and a PATH mentor. As an elected official for PATH International, she is the PATH Region 3 Representative for WV, VA, NC and SC. Carol is also an adjunct professor at West Virginia University. She developed, supervises and teaches the classes in the equine assisted activities and therapies minor that is part of the equine studies program.
She also helped develop and facilitate a WVU Professional and Continuing Education course on EAAT through WVU Academic Innovations with fellow On Eagles' Wings therapeutic riding instructor Patty Harman. In her past life before being PATH professional, Carol was a long-time breeder of Appaloosa and Arabian horses, many of whom are currently used in the On Eagles' Wings program. Carol is married to Jim (otherwise know as the facility maintenance guy!), and has two sons, Michael and Brian.